Recovery Conversations
Welcome to Recovery Conversations, our new digital library of audio and video interviews about various facets of recovery.  Come learn and be inspired by individuals across the state as they share their thoughts, stories, and wisdom.
If you are having trouble loading the video, hit the pause button and wait 10 seconds to allow it to buffer before pressing play again. 
Video Interviews
Audrey – Audrey shares her experiences with co-occuring behavioral health challenges, the rewards of being a peer support specialist, and the importance of perseverance, faith, and peer support.
Kevin – Kevin reveals how he as coped with the challenges of being hearing impaired and having a mental health history.
Kim – Kim discusses her inspiring journey of recovery, the challenge of overcoming stigma, and the importance of faith, being of service to others, and giving back.
  Lauren – Lauren shares her experience of being defined by her bipolar disorder and seen through limiting lenses, but later discovers the gifts of her identity.
Thomas – Thomas paints a picture of his journey of recovery, from years of battling addictions, homelessness, and time in the criminal justice system, to a life of wellness and purpose as the Executive Director of a thriving Wellness & Recovery Center.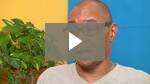 Bunky – Bunky shares his poignant story 0f recovery and of overcoming internalized stigma.  He shows us the importance of not giving up, and of finding people   who can help you help yourself.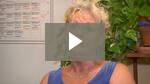 Jeannie - Jeannie, who is a nurse, shares her story of recovery from addiction to prescription pain killers and then street drugs.  She highlights the medication-assisted recovery program and peer support that helped her beat it.
Bruce -   Bruce shares his inspiring story of recovery from an 8 year addiction to heroin and pills.  He discusses how a medication-assisted recovery program helped him to lead the fulfilled life he lives today.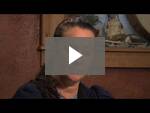 Cynthia - Cultural Competence expert Cynthia Vice shares her mother's unique recovery story as well as her own insights regarding the role of culture in effective behavioral health services.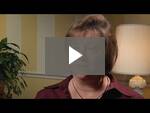 Kim - Kim MacDonald-Wilson has played many roles in the behavioral healthcare system– provider, assistant professor, advocate, and consumer.  She shares her internal struggle regarding self-disclosure.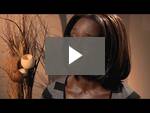 Tonier - Tonier Cain, nationally known consumer advocate and trauma expert, shares her compelling story of unspeakable trauma, navigation through a broken system, and her ultimate recovery.
Brandee – Brandee overcame mental health and addiction challenges, trauma, and abuse, to create a life filled with purpose, dignity, and self-respect.
"I was in a jail cell and I said to myself "I'm not going to be able to see him go to kindergarten…"
Eric - Eric share is journey of recovery, discovery, and the immense power of creating connections.
"If we don't connect…we don't recover."
Barbara – Barbara's poignant recovery journey highlights the importance of truly integrated addictions and mental health treatment services and supports.
Coriless – Coriless shares her extraordinary recovery journey from trauma, abuse, loss, PTSD, and addiction.
"Life is to be lived, regardless of your barriers and your past."
Audio Interviews
Heather, a transition-aged youth, shares her journey of recovery, the tools and supports that have helped her, and sheds light on the misperceptions and stigma associated with self-harm.
Randi describes how she narrowly escaped death as a child and the resulting traumatic brain injury, and her determined efforts to create the fulfilling life she leads today, including her receiving her recent master's degree.
Charles shares his inspiring journey from heroin addiction at the age of 12, and involvement with the criminal justice system to his current role as a peer support specialist. He speaks eloquently about his healing and recovery process.
Ken's recovery story illustrates the importance of having stable housing and a supportive community in the recovery process.
Bernard shares his story of coping with depression and an eating disorder while coming to terms with being Transgender.
Emily's story highlights the challenges often faced by peers in their interactions with law enforcement personnel, as she compares and contrasts two vastly different experiences.
George describes the importance of employment and peer support in recovering from a behavioral health issue, and how his work as a peer support specialist has inspired him and helped him with his own recovery.
Curtis' story is one of resilience. Curtis faced multiple traumas throughout the course of his life but with the help of his faith, family, and work as a peer support specialist at the Department of Veterans Affairs he ultimately found healing, purpose and passion.
Jayme.  After struggling with her addiction to opioids, Jayme was able to find sobriety with the help of a medication assisted treatment (MAT) program. Her story sheds light on the stigma associated with MAT and the many different recovery options that help individuals achieve wellness and lead meaningful lives.
Andy used his passion for music to help him learn to cope with his bipolar disorder and add meaning and purpose to his life. He now spends his time as the CEO of Instruments of Healing, a nonprofit that uses music to connect and inspire peers living with mental health issues.
April sheds light on her experiences with trauma, abuse and substance use issues to educate and enlighten others, as well as to provide hope to those in similar situations. Sharing her story openly and courageously has also helped her with her own recovery journey.
Susan .
Korey .
Employment & Recovery - Leola Howard
Leola Howard shares the essential role employment has played in her life and recovery, affecting her self-esteem, validation and sense of purpose.  Click here to listen to Leola's audio interview.
Family & Recovery - Juan Rodriquez
Juan Rodriguez speaks to the challenges of a family history where mental health and addictions were common.  His journey demonstrates the importance of family and the role that they can play in the recovery process.  Click here to listen to Juan's audio interview.
Creativity & Recovery - Tony Wright
Tony Wright describes how creativity positively affects the recovery process.  Listen to how he has incorporated art into his own recovery and taught others to do the same.  Click here to listen to Tony's audio interview.